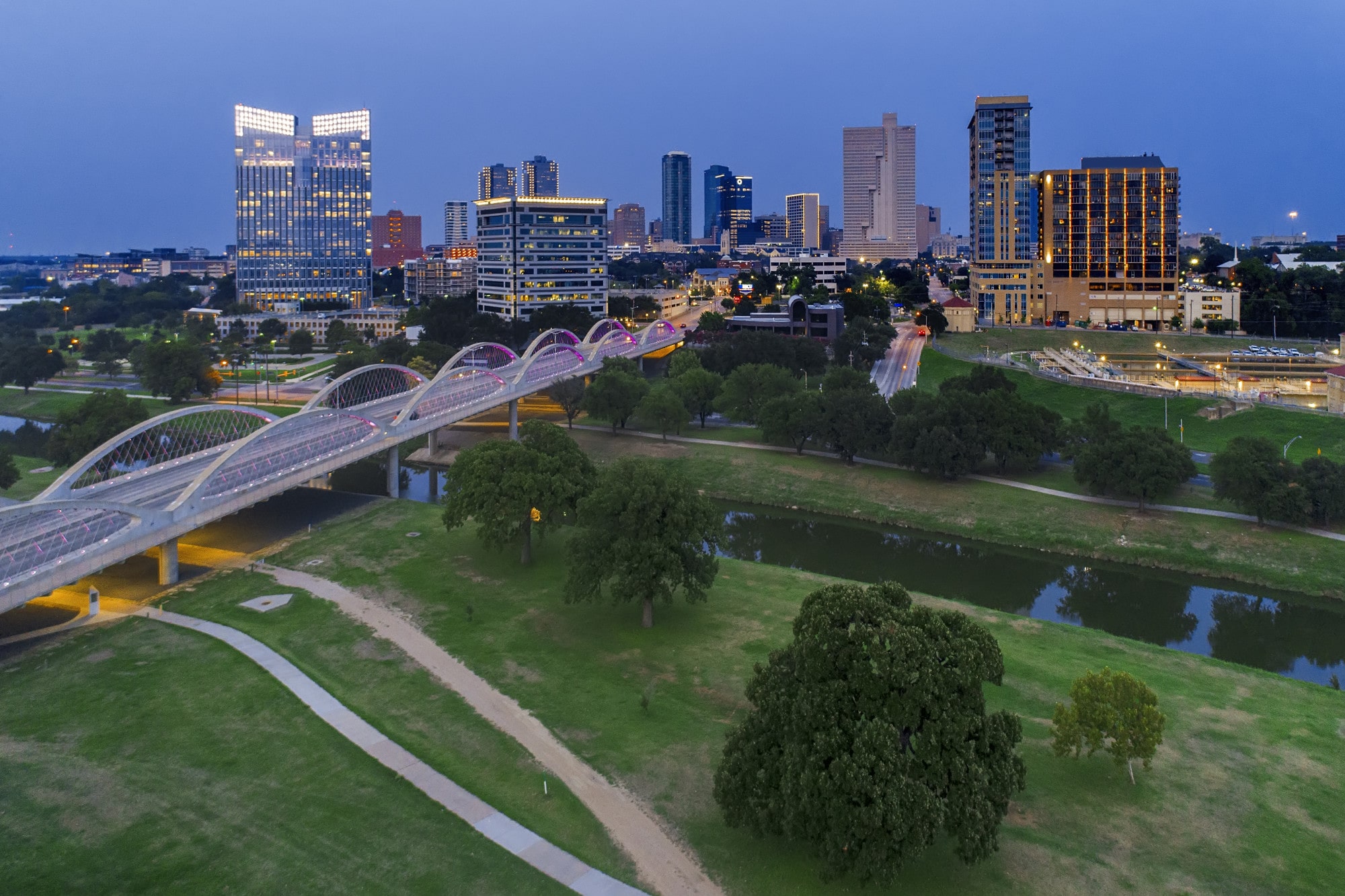 As an avid real estate investor, you're eager to branch out to a new market with your investments. And you specifically have your sights set on Fort Worth in 2022.
Smart thinking.
Real estate trends show that now is the perfect time to invest in Fort Worth. The city is now the 12th-biggest American city. And part of the reason for this is that it grew 24% -- from more than 748,000 residents to nearly 928,000 residents -- between 2010 and 2020.
So, why exactly is Forth Worth a winner? Here are a few reasons why real estate investing in this Texas municipality is a good idea in 2022.
Let's dig in!
Fort Worth Real Estate Trends Point to Strong Retail Market
One of the top reasons why property investors are flocking to Fort Worth is its evolving retail store market.
Technology has disrupted the city's retail space in recent years, and the same is true for changing consumer preferences. However, the retail market across the city has continued to evolve in response to this. In fact, the city has earned a reputation for being an entertainment, restaurant, and retail market leader.
Throughout the city, you can find outdated industrial spaces that have been reimaged into trendy boutique shops and restaurants. You can also find thriving lifestyle centers. And these hot spots make the city an appealing place to live and do business.
For the reasons above, Fort Worth is expected to continue to thrive post COVID. And this automatically makes it a top choice for real estate investors.
Robust Industrial Market
Yet another reason to invest in Fort Worth is its growing industrial market. New logistics, distribution, and warehouse buildings spanning over 50 million square feet were being built in late 2021.
The industrial market growth can be attributed to the city's incredible population and job growth. It also stems from the relative affordability and availability of land in the city.
Distribution firms and big-box stores are acquiring large amounts of the metro's industrial square footage. With that, you can expect urban consumers throughout Fort Worth to easily access products faster and more cheaply in the years ahead.
Constant Office Construction
Finally, real estate investors are attracted to Fort Worth due to its ongoing construction of office buildings.
The COVID pandemic certainly took a toll on the office market during the past couple of years. However, the demand for office building remains. That's because Fort Worth employers are still using offices; they're simply adopting more of a hybrid office model in 2022 and beyond.
For instance, many workers are expected to work in the office on some days. Then, they will work from home on other days.
Professional services and business services will probably favor more days in the office. Meanwhile, remote may be more popular in the tech industry.
How We Can Help
We are a full-service property management company in Fort Worth, Texas. We take pride in fulfilling real estate investors' various needs, including the following:
Rental property marketing
Tenant screening
Background checks
Rent collection
Property inspections and maintenance
Financial reporting for owners
Eviction services and protection
Landlord insurance
Get in touch with us to learn more about today's real estate trends in Fort Worth and how we can add value to your business in the months and years ahead.