Tenant Screening
Finding the Best Tenant
Texas Broker License #9002351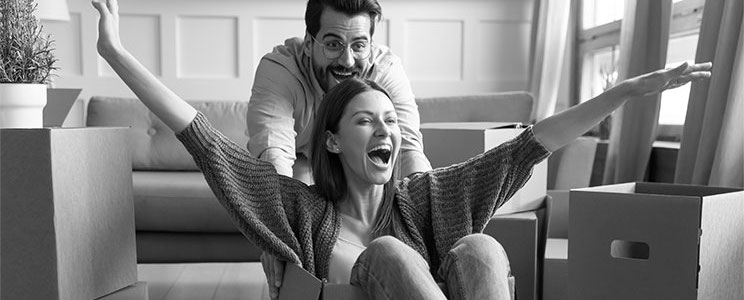 We strive to get your investment rented quickly, but feel it is important to get the RIGHT tenant versus the FAST tenant! Spending time up front and finding the BEST tenant for your rental creates a good experience all around, versus one that is stressful and frustrating. Our screening process is not just based on a credit score only - we take a comprehensive look at the overall applicant. This process has proven to be extremely successful.
CREDIT CRITERIA
Currently we use Experian to determine credit score and other reporting. Scores from other sources will not be accepted
We will obtain a credit report for each applicant. Reports supplied by applicants will not be accepted
The deposit amount is scaled based on the actual credit score
If the credit score is under 500, application will be denied
An open Federal Tax Lien will cause application denial
Bankruptcy status and age will determine if an application is accepted with increased deposit or denied
For Additional Information...
We want to hear from you...on your terms...so please either call us directly at the number below or fill out the form and tell us how we may assist you!
Call: 817-835-8322
or use the form below...
RENTAL HISTORY CRITERIA
The following can be used for rejection or increased Security Deposit:
Eviction, broken lease or judgement within the last 5 years is an automatic denial
Eviction or outstanding balances due to a previous landlord over 5 years old could have an increased deposit or denial
We do not take rental verifications from family members
INCOME CRITERIA
1 person must meet or exceed gross income that is 3 times the monthly rent
We will combine up to TWO gross monthly incomes which must meet or exceed 3.5 times the monthly rent (income must be from people occupying the home - we do not accept Guarantors)
Income will be verified by the employer's HR department or the prior month's pay stubs with YTD calculation on the check stub, to be provided with the application
Self-employed applicants must attach 2 year's worth of current tax returns - no exceptions. The AGI on tax returns must reflect an amount that meets or exceeds the income requirement
Unverifiable income will not be considered
IDENTIFICATION
Photo ID must be provided at the time the lease application is submitted
CRIMINAL CHECK AND BACKGROUND CHECK POLICY
A criminal background check will be run on every applicant. Having a felony is not cause for automatic rejections however felonies involving harm to a person or destruction to property convictions are cause for automatic rejection.
GET A FREE RENTAL ANALYSIS NOW!
Managing a Rental Can Be Stressful
Have you thought of everything?
Who will answer the phone in the middle of the night when there is an emergency maintenanc issue? Are you up to date with the ever-changing rules and regulations in the Portland rental market? How do you make sure rent is collected on time? When you hire 1st Choice Property Management, we will take care of everything so you can focus on what is most important. Below are just a few of the things we take care of.

MARKETING
Marketing is key to successful rentals. We provide an expert market analysis for each property we manage to maximize your return on investment.

TENANT SCREENING
We conduct extensive screening on all tenants and handle every aspect of getting your investment rented in the shortest time possible.

RENT COLLECTION
We make sure you get paid on time, every time. You no longer have to worry about rent showing up in your bank account.

MAINTENANCE & INSPECTIONS
We conduct inspections upon move-in and move-out and ensure all maintenance issues are addressed in a timely manner.

FINANCIAL REPORTING
With our detailed financial reporting tools and online owner portal, it's never been easier to keep tabs on your investment - get access to owner statements 24/7!

EVICTION PROTECTION
In the unfortunate event that a tenant needs to be evicted from your rental, we will shield you from the stress and re-rent the property promptly.
Texas Property Code and Lock Laws pertaining to Rental Properties
We comply fully with the Fair Housing Act.
This means that you can not choose to disallow anyone that is a member of a protected class under the act. You can choose to disallow pets and not permit smoking in your home, but you cannot deny a service animal. If you have additional questions on the specifics of the Fair Housing Act, please contact us or view more information here.